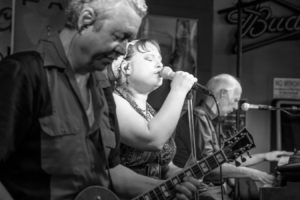 Parish Gap Rocks the Yachats Underground Pub & Grub on a regular basis. They perform at many of our main events, and they are loved.
When Parish Gap plays prepare yourself for a high energy show. This group is filled with world class musicians. They have performed together for decades! As a result, this band is guaranteed to leave you wanting more. Much more.
Their music list is replete with oldies, fresh songs and originals from many genres. One thing that is consistent about this band, is the professionalism of the members and the quality of the music they perform.
"Timeless hits with original songs. We like to mix it up! We play everything from Elvis Presley to Jimi Hendrix… We're all in this together. We are a family"
Expect nothing but professional quality music, lighting and sound. You won't be disappointed. They are a "must see and hear" show at the Yachats Underground Pub & Grub. And many of our customers NEVER want to miss even a single event.
Members of Parish Gap Band include:
Tom Wright – Guitarist, Vocals
Bob Rause – Keyboards, Vocals
Catherine Ellis – Vocalist, Harmonica
Stephen Down – Drummer
Neal Munson – Lighting and Sound
Mark your calendar for this band and make sure to get a front row seat early at the pub. Seating is limited. Parish Gap packs the house.